Stein Chiropractic Center Reviews
Dr. Stein's patients love to share their success stories! Read about their experiences below and contact our office to begin your journey to health.
Are you considering chiropractic care for a specific condition? Feel free to browse the feedback from our patients below. We look forward to meeting you soon.
---
Auto Accident Recovery
Accident Recovery
I was in an accident 4 months ago, and I injured my back and neck. This hindered my working abilities it restricted what I could do. I tried other methods of health care, for instance, I went to many medical doctors, but they would waste my time by giving me medications to cover the problem. It only took away the immediate pain. The cause of my problem was never cured. I have changed greatly since coming to Dr. Stein. My working abilities have improved greatly. My health is so much better that I also have a potential to increase my income. I am thinking about going to Life West Chiropractic College next fall to become a Chiropractor.
-Michael G.
Auto Accident Recovery
I was an avid tennis player before I was involved in two auto accidents. After that I could not play tennis without significant discomfort. Prior to coming to your office, I tried anti-inflammatory meds (NSAIDS), physical therapy, consultation with M.D.s. All had limited success. I now have an increased sense of well-being and confidence and I am living relatively pain free naturally (without medication). Chiropractic care is a wonderful holistic health care alternative. Positive results can be acheived pro-actively without dangerous medications, while using the body's natural healing mechanisms. Thank you so much.
-Bruce B.
Back Pain
Shooting Pain in my Back is Finally Gone!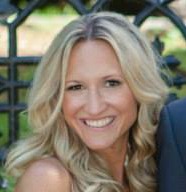 I really appreciated the way Dr. Stein listened to me, asked relevant questions, and understood the source of my pain and how to fix it. After my first treatment, the sharp shooting pains that I had been experiencing in my back immediately stopped. For the first time in months, I slept like a baby that night! He also gave me very helpful advice on how to treat the dull pain and stiffness in my back to help it heal faster.
I expected to leave the office that day with advice to put a hot compress on my back and just wait for it to heal, but instead I left with real results (and advice to avoid hot compresses for my specific injury). I always thought back problems were just something you had to learn to live with, but one appointment with Dr. Stein changed my thinking. I'm a chiropractor convert!
-Dani F.
Chiropractic Care Changed my Life
I think everyone can benefit from Dr. Stein's chiropractic care. He is God's messenger to heal us in a safe, warm, and most comforting way. I want to thank Dr. Stein for all the help he has graciously given me. I have not been waking up in the middle of the night. I am much more rested and do not fall asleep in class anymore. I have less pain in my back , if any at all. Thank God I started coming to visit Dr. Stein before my condition could affect my working capabilities. Thanks to chiropractic care I feel more confident with myself and the body that God has given me.
-Zalman K.
Posture, Gait and Back Pain
I had an inch difference in my leg length with my shoes on. This hurt my lower back and made me walk worse. My posture was very bad and painful. I had received physical therapy which helped only a little bit. I was taking medications such as muscle relaxers but they made me very groggy. After receiving treatment from Dr. Stein my posture is much better. I have a lot less pain and an improved gait. It is remarkable the benefits I got from a very small time investment. Thank you for your care,
-Matt M.
Menstrual cramps, Back pain & Hopelessness
I want to take the time to tell you how much you have helped my life. Before I started to come to Stein Chiropractic I could not walk without shooting pains in my back and down my legs. I could not do anything that I enjoyed doing; hiking, surfing, etc. I tried many things: medications, physical therapy, orthopedic surgeon visits, MRI's, and tons of x-rays. Nothing helped and the pills have side affects that are very harmful. I went to a chiropractor who was so negative, telling me I had tons of problems and diseases, but that only made me more hopeless. Having these health problems I lost about a month of work. I was depressed and I did not know where else to turn. Now that I am under your care pain is no longer an issue. I do everything I want! Even things that I did not realize pertained have gotten better (menstrual cramps are almost nonexistent). I am happy. I have hope. I have faith that I can/am healing. The best thing is that I no longer feel like the victim. My life is good now. I owe everything to Dr. Stein. I can walk. I can hike. I surf often. I am really taking care of myself. I have so much hope and faith. Dr. Stein, you are a savior.
-Galit G.
Weak Back and Difficulty Walking
I used to have a weak back and difficulty walking. I had spinal surgery and the results weren't great. Since coming to Dr. Stein I feel much better each day after my treatment with no problems in-between visits.
-Shirley K.
Back Pain
I was in severe pain with my back. Even lying down was painful. I missed a day of work, but since coming to Dr. Stein I am in less pain and can be more active. I have alot less pain and I have been able to resume normal activity.
-Susan H.
Immediate Relief
I had sustained a work related injury in 2002. My back pain caused me to be unable to work for quite some time. I had been reluctant to seek chiropractic care, however, the physical therapy provided by worker's comp. was not effectively treating my pain. After months of nearly unbearable pain, I was referred to Dr. Stein. I walked into his office barely able to walk upright. After one session with Dr. Stein, I experienced immediate relief. I left his office walking upright and nearly pain free. After several more sessions, I was able to return to work, jog, and get back to a healthy and productive life. I continue to visit Dr. Stein and experience no pain whatsoever. He has changed my life! Thank you Stein Chiropractic!
-Mark H. U.S. Border Patrol
Relief
I just wanted to say thank you for my adjustment today. I hadn't been able to walk comfortably since Saturday night and after my adjustment today I feel fantastic! It's a nice relief and I appreciate it!
-Kendal
Miraculous Relief
Dr. Stein and I met it was on a Sunday afternoon 14 years ago. I was just getting ready to leave town for work. I was watching television in bed and got up to go to the rest room. I started walking and fell to the floor in pain. I new I had trouble with my lower back and had seen a chiropractor before. But this was different I was in so much pain. I could not even move. My girl friend rushed over to me, I shouted, "Don't even touch me!" I was even having a hard time breathing. I told her to find me a Chiropractor. She thought I needed an ambulance. I protested, and told her of some Chiropractors I new, but no luck. She called all over town. No one was open. Then she remembered that there was a new chiropractor that had just opened in her office building. Luckily she remembered his name and called. It just happened he was there and he said to come over. Yah Right…… I literally had to crawl to her car and she was able to get me to stand up. We got there and thank God there was an elevator. She filled out the paper work as he evaluated me and he had me lay on the table. He said to her look at this he is 1 inch out of alignment, she gasped oh my god that's unbelievable.
After the first adjustment I felt instant relief and she couldn't believe it herself. She was not a believer in chiropractic. I was good as new after a couple more adjustments. I have been seeing Dr. Stein ever since. NOW! That's not all. I just had a similar situation happen again. This time I had got up on a Saturday to get ready for a garage sale and had got right out of bed without doing my normal routine of stretching. It was cold out that day. I started taking boxes out and made that one wrong move, I wasn't in that much pain until later that night when I could not stand up straight and could not get to the bathroom with out help from my son or my wife. I could not even sit to do #2 and this was bad. I could not get to see Dr. Stein until the following Monday. This whole situation was very scary for me and if you have ever felt back pain like this you know what I mean not being able to walk on your own. I looked like a human question mark. That's how out of whack I was. The thoughts that run threw your mind are not fun….. Once again he fixed me right up. Miraculous relief. Once you meet this Man you will realize Dr. Richard Stein is right with the World. If you don't believe me contact me. I will allow him to give out my number but you have to see him to get it.
-Phillip R. Myers
Relief From A 13 yr Old Low Back Fracture!
I have been seeing Dr. Stein for over a month now and I really am astonished at the results. I broke my lower back as a gymnast 13 years ago and it has always bothered me. The last 3-4 years it has been progressively hurting and I was even worreid that I maybe re-fracutred it. I was feeling pretty devastated because I am a very active person and whenever I try to workout, run, or even just move in daily activities it would hurt. My lower back really isn't giving me any problems now. I am truly amazed! I can't believe that in a month a lower back pain that has effected me for over a decade has pretty much vanished. It truly is a miracle. I am so grateful to Dr. Stein! It is amazing to be able to arch my back when I move now and feel no pain. I workout and run and feel nothing! I really had lost hope, so the fact that I can move again and feel no pain is something I never thought would happen for me again. I am so very grateful and thankful for the results. I am also being treated for my neck and am feeling a drastic difference. I wasn't even able to look up at the stars, which is something I love to do. I am looking at the stars now and am so grateful that thanks to Zone Healing Chiropractic I am able to live my life again and do things I used to take for granted, like looking at the stars, but I thought would never be possible again.
-Tiana G.
Back Problems
Thank you very much for helping me so kindly and generously with my back problem. I truly appreciate everything you've done to help me manage my back pain.
-Rabbi Moishe Leider
Dr Stein Fixed Me!
I did not think much of chirorpactic before I really hurt my back. I didn't want to see a medical doctor and get X-rays/pills/back belt/time off work, etc. My wife had been seeing Dr. Stein for some time, so I gave him a try and have been coming to him now for about 4 years. He fixed me then and continues to amaze me. I see him regularly and would refer him freely.
-Matthew A.
I No Longer Need a Back Brace!
Before Stein Chiropractic, I was a mess. My neck was so sore, I could barely turn my head. My lower back was always going out. My feet always hurt and I always felt tired and worn out. I had to wear a back brace prescribed by an orthodontist. I was old before my time. After Stein Chiropractic, I threw out my brace and my range of motion has greatly improved. I feel energy instead of tired and aching. I literally have a new life.
-Baruch L.
Disc Deterioration
Disc Deterioration
After several months of a stiff neck and upper back pain, I thought that I had developed a permanant stiff neck condition. X-rays showing significant disk deterioration only served to re-inforce my depressing self-diagnosis. But now, after only a few weeks of treatment by Dr. Stein, my stiff neck and upper back pain has significantly improved to the point where it is hardly noticeable. It is such a relief to go about my daily activities without being in constant discomfort. Thank you Dr. Stein.
-Reuven G.
Dizziness
Wonderful Care!
I wanted to thank you for the wonderful care I received when I came to your office with violent episodes of vertigo, which I had contended with for a month. I could not drive, sleep on my right side, and very often my eyes could not focus so it made me nauseated. My neighbor and his wife had been in your care for awhile she had been in a serious car accident and her husband was victim to very bad migraines, they were so pleased that he recommended without hesitation that I come to see you. He sounded so confident that I made an appointment and loaded with x-rays, blood test, and a lot of expectations I came in. Right away I felt at ease because your staff had a welcoming attitude and they took the time to check me in and speak with me.
When I met you in your office, I appreciated your courteous manner and your undivided attention to the explanation for my visit. You quickly diagnosed my problem, Cervi co Genic, you patiently explained what was causing it, and you went to work for about 15 minutes, I came out feeling great, so much so, I went for a walk on the beach, the vertigo was gone. I felt like a new me. It took a few more visits to re-enforce the weakness in my neck, and I am so happy to know that I can walk in, if need be, to keep my spine from top to bottom in alignment which has the added advantage to alleviate a painful tailbone.
Thank you so much Dr. Stein, you made my life so much more pleasant. It is with sincere pleasure and gratitude that I write this letter.
-M.M.
My Dizziness Was Gone!
Out of the blue, I woke up feeling dizzy. I called in sick to work, and my sister took me to Dr. Stein to get adjusted. He asked if I had a stomach bug, which may cause dizziness and he fixed me on the spot. I felt better the rest of the day, but not 100%. The following day, I went back in for a follow up to handle any remaining symptoms and felt 10 TIMES BETTER INSTANTLY! This stuff works! The only remaining symptom was a mild headache, but the 2nd adjustment banished it in a matter of seconds. I feel like myself again without drugs or any awful side effects. Thanks Dr. Stein!
Foot Pain
Health & Flexibility
I just want to thank you for all your efforts at helping me maintain my health and flexibility for these last several years. When I first came to you for help in 1997, I had recurring issues with my upper & lower back and feet, etc. After a treatment or two I was "up and running" again. At that time you told me about the worth of preventive care and maintenance. For once, I listened to excellent advice when it was shared with me. I am still visiting you during each year and have continued to be exceptionally healthy and am mobile enough to "trip the light fantastic" (dancing) two or three hours each on several nights a week. My thanks for a job well done. I expect, by continuing to visit for maintenance, to be hale and hearty and having fun for lots of years to come. Dr Stein, I, for one, salute you!!
-M. P.
Foot Pain Resolved
I had a foot condition before I came to see Dr. Stein. My left foot was swollen and I had a fallen arch which was very painful. I had tried an insert that went in my shoe to keep support for the arch, but my foot was still painful. The doctor I had seen prior to seeing Dr. Stein had told me that my tendons were broken and that nothing could be done. I have increased function in my foot and there is much less pain. I can go longer between visits to Dr. Stein. I want to thank you for fixing my foot. The swelling went away along with the pain. I came to the Dr. Stein's office very discouraged and now I feel hopeful.
-Robert Turner
Foot Pain
Hi Dr. Stein, I just wanted to thank you SO MUCH for staying late and adjusting me the other day. My foot has been much better (still a little off, but I am not limping in pain!!!). I really hope you were on time to your daughters poetry reading!!! Shabbat Shalom!!!! Have a wonderful weekend! See you Tuesday!! :)
-Galit
Headaches
Sinuses, Headaches & Lack of Energy
When I first came in to see Dr. Stein I had stiffness and a lack of energy. I was always drowsy and could not keep up with daily chores. My sinuses were always clogged and I had headaches that medication just would not cure. I tried using aspirin, decongestants, muscle relaxers, etc. No medications worked. I became very discouraged until I found Dr. Stein. I was only getting slight temporary relief from the previous methods and it still was very discouraging. Since coming to see Dr. Stein, I am able to work harder, without becoming tired, exhausted, or stiff. My sinus problem has cleared up well above 80%, as well as my allergies and sensitivity to hay fever. I have more energy and can breathe easier.
-Ernest G.
Headaches
Before Zone Healing I would get such terrible headaches on a daily basis that at times I would be incapacitated and have to lay down. I knew it was from mis-alignment of the vertebrae of my neck as well as muscle tension. I had previously seen other chiropractors and had energy healing but the adjustments would help for a few days and the energy healings helped but didn't address the existing structural mis-alignment in the vertebrae of my neck. My health made me less productive and the severity of my headaches and the pain in my neck made me desperate. Since Zone Healing, my neck does not hurt anymore and my headaches have decreased dramatically. I feel normal again.
-J. A.
Headaches
If anyone says that Chiropractic doesn't work, please tell them to call me. About five days ago, after a very busy month of Jewish holidays, Bar Mitzvahs, funerals, weddings, and other happy and sad but very stressful events, I started to experience headaches. As a very busy rabbi I know that when these headaches come, no amount of Tylenol or aspirin can relieve them for very long. They are annoying pains. On cue, I go to you for an adjustment and whammo, the headaches are gone. I know that I should have regular adjustments but I don't always find the time. I really should. Over the years I have gone to you for many problems and you have always cured them. You are truly a miracle worker! Our Torah says that special angels guide the hand of the healer and you need to find the right angel to do the curing. The doctor is only the agent of the angel. You must have my angel with you and from what I have heard from other members of my congregation many more people are finding their angels with you as well. May G-D bless you to continue helping others. Thank you so much.
-Rabbi Moishe Leider
Hyperthyroidism
Hyperthyroidism
I was diagnosed with hyperthyroidism in 2000. The symptoms are: heart palpitations, heat intolerance, insomnia, fatigue, fast heart rate, trembling hands and breathlessness. I was put on medication Tapazole (30mg daily). Although I attempted to reduce my medication my physician told me that I would need to take Tapazole for the rest of my life to keep this illness under control. I began treatment with Dr. Stein in 2001 and began to reduce my medication dosage until I was off of Tapazole completely. My test results showed that my thyroid regulating hormones were within the normal range. I continued with my twice a week adjustments with Dr. Stein. In 2002 I became pregnant and continued receiving regular adjustments. My pregnancy was fantastic. Enjoyed it tremendously with no ill side effects.
After my healthy baby boy was delivered I neglected to continue chiropractic adjustments due to time constraints. Two months later I had to return to my endocrinologist for hyperthyroidism treatment due to my symptoms returning. My doctor strongly recommended that I undergo radioactive iodine treatment, which would kill the thyroid gland and would render me reliant on medication to compensate the lack of thyroid cells. Due to the fact that I was nursing my son, this was put on hold, and Tapazole was prescribed again. I didn't realize at the time the correlation between not seeing Dr. Stein and the return of my hyperthyroidism until I was in his office introducing my son Jaden to his staff. After returning for regular weekly adjustments I got off the medication and my test results were fine. Thank you Dr. Stein for improving my health and I have promised myself that I will always make time to come in for my adjustments.
-R. Sikute
Knee Pain
Back, Shoulder, Neck & Knee Pain with Allergies & Hives
Before I started to come to see Dr. Stein I had back pain, a tear in the rotator cuff, knee pain, allergy, hives, and neck pain. The health care I had received before coming here was only medications that treated my symptoms instead of curing the problem. Now everything has been totally cured except my neck pain which is still improving day by day. Dr. Stein has shown me that chiropractic care can cure or prevent just about anything.
-Jan F.
Knee Pain is Gone!
I had surgery done on my left knee for torn cartilage. Ever since then I have had knee pain. On my best days it would be achy but on my worst days my knee required a brace. About 14 years after my knee surgery I came in for my normal adjustment wearing a knee brace. You asked me what the problem was and I explained that it was one of my worst days and I told the whole story. Within two minutes, I was pain free and absolutely amazed!!! Never would I have even thought that this would be something that a chiropractor could have adjusted. The lesson here is on communication. I have been walking around dazed that all it took was a "front-end Alignment"! The wonderful news is that there is no more chronic pain in my neck, shoulder, or knee. There is no more headaches that turn me into Jan the Horrible. The bad news is that you are going to hear about every pain I ever have, just in case it can be taken care of so easily. Thank you so much. Life is so much more enjoyable!
-Jan K.
Neck Pain
Chronic Stiffness
I had chronic stiffness in my neck and upper back which was limiting my ability to perform work duties and made me feel tired most of the time. I took muscle relaxers, ibuprofen, and other doctors told me that I had a degenerative condition that could be treated with surgery when it became worse. I was unable to function while on the muscle relaxers, and I was groggy. I only took them for a few days before I came to Dr. Stein. Since then, I feel my energy level increased, and is consistently improving. The stiffness gets better with each treatment and is no longer a major problem. I no longer feel restricted and am able to perform all daily activities. I no longer focus on or worry about stiffness- IT IS GONE!
-Kim H.
Chronic Back, Neck, & Hip
I've suffered for over 20 years with chronic back, neck, and hip pain from injuries and accidents. The pain had been so intense it would often bring tears to my eyes. Dr. Stein's gentle adjustments and concern for their patients are without parallel. I am able to stand, sit and hold straighter and taller without pain or discomfort.
-D. G.
Neck and Low Back
I came to Dr. Stein with neck and low back pain. I couldn't even turn my head. The pain is now completely gone! I can surf, run and exercise without any worries. I'm a new person and I'm a firm believer in Chiropractic care . . . for myself, my wife and my kids
-R. S.
Neck Surgery
For the first time in 7 months, since my neck surgery, I slept like a baby after my first adjustment. My hands have been numb for 18 months and after you corrected my atlas, I can feel things again. I just wanted to write and say thank you, thank you, thank you!
-J. A.
I'm a New Person After Chiropractic Care
Prior to the treatment I received from Dr. Stein, I had a difficult time turning my neck completely from the right to the left. Most importantly, I had recurring lower back pain which limited my ability to be active for weeks at a time. My neck movement is now completely free of strain. I have not had lower back pain in a long time. I can surf, run, and exercise without any worries. I have overall excellent health, mental clearness, and the ability to do whatever I want without limitations in health. I am a new person and now a strong believer in chiropractic care for myself, my wife, and my kids.
-Rob S.
No More Pain
For over 20 years I suffered from chronic back, neck, and hip pain and discomfort, due to sports injuries and two auto accidents. At it's worst I would lose the use of my right arm or have throbbing neck and head pain that would bring tears to my eyes. Medical Doctoes referred me to physical therapy, gave me cortisone shots, muscle relaxers, and pain medication- to which I became addicted. I had tried other chiropractors, some left me in as much or more pain as when I went in. With adjustments by Richard Stein DC, combined with daily Yoga/Stretching exercises, I am able to stand, sit, and walk straighter and taller without pain or discomfort. Dr. Stein's gentle treatment and holistic concern for his patients is without parallel. I highly recommend his services to friends and anyone else who suffers.
-David G.
Neck Relief and Stress Free!
Hi Shirley and Dr. Stein, It's Liza here. I wanted to thank you guys for always being there for me in my time of need. Whether I walk in unable to turn my neck or whether I feel great, you both always treat me with respect and kindness and I really appreciate it. I also cherish Beam Club, even though I don't come every week. It's great to know there's a place I can go that's so positive. Thanks and see you soon!
-Liza D.
No Longer Bedridden
Before I went to Dr. Stein, my neck and back were always hurting. When I drove up to a stop sign, it was difficult for me to look both ways because I couldn't turn my neck all the way. I was also always throwing my back out, Sometimes I would have to stay bedridden for days because of the pain. After going to Dr. Stein, I have much more strength and movement in my neck and back, and they don't hurt any more. I also feel more energetic in general. I know it sounds melodramatic, but I feel that Dr. Stein gave me my life back.
-R.B.L.
Neck Pain, Increased Energy
Before visiting Dr. Stein, I was in tremendous pain due to a pinched nervein my neck. I tried various methods of relieving this pain, but nothing was working. In fact, the pain was getting worse. Dr. Stein and Zone Healing restored me to health. For many years now, I have been a patient of Dr. Stein, and he has helped me stay young at heart and healthy in many ways. I have experienced phenomenal weight loss paired with increased energy and sex drive. Even my elbow, an old injury from playing ice hockey, is healthy again. I highly recommend first-hand experience with Dr. Stein and Zone Healing for a healthier existence.
-Bryan M.
General Pain
Pain Relief….Finally!
Experiencing pain relief for the first time in 8 months.
-Clive E.
Pain and Discomfort
Thanks for your professional help in helping me reduce pain and discomfort. I really appreciate it!!! Here is a token of my appreciation. Thanks so much!
In Pain Every Day
I came to Dr. Stein hurting on a daily basis. We worked on getting me in order by coming once per week, then once per month. When I moved out of the area, I didn't have pain for 3 years. I woke up one morning with neck pain and called for an appointment. I got in for an adjustment and another 3 years have gone by with no pain. I feel great. Thank you!
-Karen G.
Pet Care
Chiropractic Helped my Dog!
I came home one day and realized that Kaya, our 3-year-old dog, was not herself! She cried really loudly when I pet her and when she tried to give me a "hug" she cried again! The terrible sounds came with the quick realization that something was wrong. We thought maybe she had wrestled too hard with our neighbor dogs, but she is a tough cookie! She would not jump or play as usual, but she was eating, walking, and even jogging, so we expected her to feel better in a few days. We did not want to take her to a vet, as they often try to give drugs as remedies, but after about a week, we were getting desperate. I was about to take her to the vet when we remembered Shirley and Leslie talking about how you had adjusted dogs, and we thought maybe you could help Kaya.
We are SOOO thankful we brought her in for your healing help! After a quick and easy spinal adjustment, it was clear she experienced instantaneous relief! As you saw, she began running around the office and playing immediately and, within a day, was able to jump 5 feet high again! Within few days we took her hiking and bouldering (rock climbing), to the beach, for long runs, and to the park to chase balls. She was 100% again! Thank you Dr. Stein, so very much, for healing Kaya!!! We are sooo grateful!!! With warm and sincere appreciation,
-Brandon & Galit S. (& Kaya!)
Pregnancy & Chiropractic Care
Chiropractic Helps Pregnancy and Infants
Dr. Stein kept me amazingly healthy throughout my 'high risk' pregnancy. I never had any doubts that I would deliver a healthy baby after being adjusted 3 times per week throughout! Dr. Stein has been adjusting my now 3 month old daughter ever since she was born, and she is still 100% healthy and sleeping through the night! His gentle, caring adjustments help greatly with anything from sleep, mood, gas, and a cold. After she gets adjusted, she goes right to sleep peacefully! I am eternally grateful for having Dr. Stein in my life. His generosity and natural healing abilities have helped my family tremendously. Thank you!
-Leslie S.
Morning Sickness Relief
Since April of this year, I have been undergoing IVF (Invitro Fertilization) treatment to be a gestational surrogate. Throughout this process, Dr. Stein has adjusted me regularly to help balance the effects of various hormone injections, antibiotics, etc. These adjustments really helped, and the IVF treatment and transfer were successful. I am now 7 1/2 weeks pregnant with 2 (maybe 3) and have been experiencing constant morning sickness for the past 2 weeks. I can only drink water with lemon and very little juice and do not feel like eating anything, even though I may feel hungry. Within minutes of being adjusted by Dr. Stein, I feel the nausea subside and actually feel able to eat. This has happened every adjustment without fail. Thank you, thank you, thank you!
-Patience Ulstad Chiropractic Assistant Extraordinaire ;)
Shoulder Pain
Shoulder & Upper Back Relief
Dr. Stein, Thank you again for seeing me Tuesday and Wednesday. I was in much need of an adjustment and didn't even know it! My shoulders and upper back got so much relief. I also really enjoyed the Tuesday night class. It's too bad I didn't come earlier when I was living there. I would have been there more often. I have heard wonderful things about you and they are all most certainly true. Thank you for being a wonderful and positive influence. I hope to see you again when I'm in town.
-Carla
Shoulder Pain
Hello Richard, Wanted to write a quick thank you.. My shoulder is already feeling a lot better after the adjustment. I will definitely come by soon for another adjustment.. Thanks again Dr!!
-Ryan L.
Healing
I wanted to thank you for your outstanding treatments and generous help. The shoulder recovery has really been miraculous, and I am looking forward to the EMG test tomorrow to confirm it. Haruka also is amazed at your abilities. We both have seen so many other doctors for our various dis-eases, with little or no improvements. Thank you for giving us hope and health. You are the one of the best healer I have ever had the pleasure to met. Thank you so much for everything, and have the most wonderful vacation!
-Andrew and Haruka
Sports Injuries & Performance
Performance
I just qualified for the IronMan Triathlon in Kona, Hawaii! Chiropractic helps me enjoy a healthier life. I'm better at everything I do! Thank you!
-R. R.
Baseball Injury
I am a baseball player and before I came to Dr. Stein's office I could not throw a baseball because of my condition. My primary care physician recommended physical therapy but there were no positive results. Now that I see Dr. Stein, I am able to play baseball like I used to, if not better. Thank you for showing me that health can be restored. I leave your office healthier than ever.
-Dietrich J.
Chiropractic for Kids
I take gymnastics once a week and every time afterwards Dr. Stein puts me back together again. He is a miracle worker!
-Sara Baila L. age 12
Training for a Triathlon with Dr. Stein's Help
Dr. Stein is an amazing healer! He has provided the most excellent level of chiropractic care, & taken me to a point where I'm running 5k & 10k competitions, in spite of a car accident that completely shattered my left foot & ankle, along with my right forearm. I am now even able to train for a Triathlon! I would never be able to achieve my athletic dreams if it wasn't for his amazing adjustments. I can't say enough good things about what Dr. Stein has done for me & my family. The value provided here far outweighs anything, trust me!
-Dave S.
Thanks from the LJCD School Athletic Department
Richard, Thank you SO MUCH for taking such good care of us here at LJCD! Have a great trip to N.Y. and congrats!
Triathlete
On a daily basis I had back pain and neck pain. I am a triathlete so my physical ability to perform is very important to me. I have a healthier life because of the treatment I got from Dr. Stein. I can now sleep, breathe, and do triathlon without concern about my back or neck. Also I am constantly improving my performance. I am better at everything I do thanks to Dr. Stein.
-Ricardo R.
Stomach Issues
No More Acid Stomach
Thank you so much for showing me that acid stomach could be cured through chiropractic. Before I came to your office I had low back pain, hip pain, and suffered from daily acid stomach. I was constantly using antacids and Pepcid AC. I had expected back improvement and there definitely was. Now I have NO MORE acid stomach.
-Mike M.
Stomach Trouble
I expected improvements with my back pain and got it. I had no idea that my stomach problems would also clear up with Chiropractic Care! I no longer have acid stomach and don't have to take antacids all the time.
-M. M.
Surgery Alternatives
Ear Infections, Stress, Backache
I would like to take a moment to thank you for the excellent chiropractic care you've provided to myself and my family. I remember when my son, Mendy, was just two years old, he had terrible ear infections. All the doctors we consulted on the matter wanted to operate, and none of the medication he was given worked. When he came to see you, however, you adjusted him and resolved the problem without resorting to the operations or medications the other doctors wanted to administer. Since then, my family has been seeing you for chiropractic care.
Personally, from a backache to stress-related heath problems, it always seems that you are the one to help. After seeing you, my ailments are gone and I feel so much better, it's hard to believe. I've seen many different chiropractors in the past, but your personality and dedication to the well being of your patients sets you apart. I'm pleased to say that in addition to being a wonderful doctor, you are also a caring friend. So once again, thank you so much for your exceptional care and wonderful friendship.
-Rabbi Hirsh Piekarski
Neck Surgery
For the first time in 7 months, since my neck surgery, I slept like a baby after my first adjustment. My hands have been numb for 18 months and after you corrected my atlas, I can feel things again. I just wanted to write and say thank you, thank you, thank you!
-J. A.
Ovarian Cyst
I went to see my doctor, and after doing some tests, he found an 8cm. cyst on my ovary. He wanted to do a laparoscopic surgery immediately. My husband told me not to get the operation, and suggested I see Dr. Stein instead. Thankfully, I listened to my husband. Dr. Stein adjusted me 3 times per week for 6 weeks. At the end of these treatments, I went to see my gynecologist and he was unable to find anything! The cyst was gone. Thank you very much to Dr. Stein for being able to solve the problem I had without a knife.
-I. S.
Not Just for Neck & Back Pain
I've been coming to Dr. Stein for over 10 years. I am not a San Diego resident. Currently, I drive at least once a week from LA to San Diego to get adjusted by Dr. Stein. I've had numerous injuries and operations since 2009, multiple fractures in my left leg and knee surgery. I've also broken a shoulder that I've been coming to see Dr. Stein for. Most recently I have been coming for a liver issue that the medical doctors still have not provided a diagnosis for. But with regular adjustments from Dr. Stein, it seems to be mostly a non-issue at this time.
I would highly recommend that you go in and at least meet Dr. Stein if you are nervous or apprehensive about the reputation that chiropractors have. I, too, made the mistake of going to a chiropractor that was not "kosher". The reason I am listing and describing the injuries is to make you aware that chiropractic is not just for neck and back pain. Not only have the bone injuries healed to amazing great lengths, but also this liver issue has been drastically improved due to my visits to Dr. Stein NON SURGICALLY. What more can I tell you?! It's your health, choose the RIGHT health care for you, your family and associates! Go to Dr. Stein and get adjusted. You will not believe the RESULTS!!
-Z. K.
TMJ
TMJ – Now Energized
I was referred to Dr. Stein by my dentist to get some extra help with a TMJ problem. On my first visit, thee very first one, I left Dr. Stein's office and my thought was "I really feel different." :) I smiled on my drive all the way home. I waited for that feeling of well being to leave, but it didn't. I saw him 2 days later and had another treatment and have continued to feel extremely energized. After 10.5 hours of work, I can run a golf course. My routine used to be 10.5 hours of work and pass out on couch by 7:30 pm. I cannot explain what happened to me in that office, but I am a patient for life.
-Eva M.
Ready to start your own journey to health? Contact our La Jolla office today!
---