Meet Dr. Richard Stein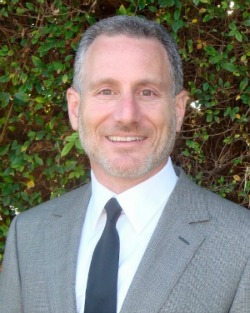 Chiropractic Replaces Surgery
"When I was a pre-law college student, my mom developed a severe back condition. After conventional medical treatment had failed, she was told that if she didn't have immediate surgery, she'd be stuck in a wheelchair."
Dr. Stein's mom decided to see a chiropractor. "In six weeks he did wonderful things with her."
"I didn't have a clue about chiropractic… how it worked or what it could do. All I knew was that it gave mom her life back.
After spending some time being educated by her chiropractor, I knew I had to change my major and make this wonderful profession my life's work. I was hooked!"
It's Now or Never: Jerusalem-bound
After graduating from Michigan State University in 1982, Dr. Stein received his Doctor of Chiropractic Degree from Life Chiropractic College-West in 1989 and became officially licensed in 1990.
"My wife and I had just started a family, so I knew it was a now-or-never proposition: I wanted to have the chance to see my roots."
Dr. Stein fulfilled his dream when he and his fledgling family moved to Israel for two years where he served as a chiropractic pioneer by founding the Jerusalem Chiropractic Center.
He returned to the United States in 1991 and opened his present clinic in La Jolla.
Love of Profession, Love of Community
Dr. Stein has been recognized in the "Who's Who" of Executives and Professionals and has also served as a member of:
The International Chiropractors Association
The Foundation for Chiropractic Education and Research
The American Association of Spine Physicians
The Israel Chiropractic Society
He's also very involved with the La Jolla County Day School, providing services for their athletes and many faculty members.
Life Outside the Office
Dr. Stein is a family man, married and the proud father of four children. In his spare time, he loves going to the gym and playing racquetball. He's also a member of the local synagogue.
Dr. Stein feels blessed to be able to help his patients gain better health through chiropractic. You can be next! Contact us today at 858.587.7000 to schedule a visit.
---